The Farewell Bureau moves into Växjö Konsthall on March 21 – 25, as part of Växjö municipality's Earth Week 2023.
During an intensive week, we offer space for reflection on the art of parting, farewell planning and grief talks, as well as a public last farewell celebration.
Contemplarium
In the art gallery, you can enter our Contemplarium to quietly contemplate the farewells that you feel are necessary. Open Tuesday-Friday from 12-18 and Saturday from 12-16, in the Norra rummet at Växjö art gallery.
Farewell Planning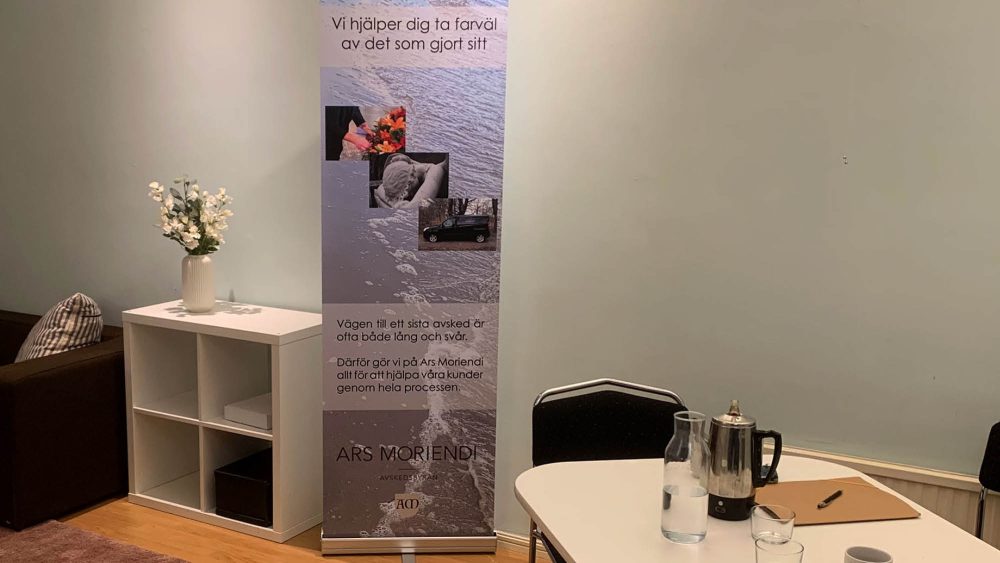 During the week, we also offer supervised farewell planning for groups and individuals. See this event on Facebook for information on how to get a chance at a potentially game-changing meeting, or visit right now.
Please note that in order to book a private conversation, a Farewell letter must first be written
Farewell Ceremony
On Wednesday 22 March at 18:00 we are arranging a dignified final farewell to Overconsumtion, in the konsthall. This public ceremony is followed by a farewell reception, where we together in relaxed ways honor the memory of what we have parted from and talk freely about the art of taking a dignified farewell and its potential in our time.